Principal Brands
Representing names you know and trust
State-of-the-art thermometers, WiFi temperature and data monitoring devices.
Creators of the GUESTCHECK™, WAITRPAD® and REGISTROLLS®
Ovenable, biodegradable containers & utensils for takeout and catering.
Moist towelettes, wraps & liners, prepacks and placemats.
A leading provider of 100% pure traceable honey since 1960.
The only company in Canada sourcing all its honey from its owners to ensure quality.
Dare candies & cookies, Grissol fine breads.
Non-dairy wholesome beverage brands So Good, So Nice, and So Fresh Earthu2019s Own.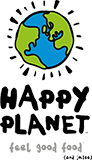 Producer of organic juices and smoothies.
Specialty pickles, peppers, sauerkraut, and relish.
Creating unique, high-quality salad dressings, sauces, mustard and mayonnaise spreads since 1935.

From the avocado tree to your community in less than. 10 days.
Chocolates, candy bars, licorice, baking ingredients and syrups.
Producing over 70 different varieties of pasta. Certified Kosher and organic pasta.
A leading supplier of imported specialty foods.
Premium liquid sauces, soups, seasonings, marinades, stock and 100% natural glaces.
Manufacturer of English & specialty teas.

Distributor of innovative & on-trend products that meet the needs of Canadians.
Made with 100% Canadian dairy. Offers an exceptional experience through quality service and innovation in products.
Belgium inspired mini cream puffs, eclairs & other pastries representing the best Europe has to offer.
Handmade flour and corn tortillas.
A leader in plant-based proteins and organic snacks with trusted names such as Yves, Terra, Dream and Sensible Portions.
Croissants, danishes, puff pastry, breads, garlic toast/bread .
Chef Pierre Pies, Muffins, Cakes, Bistro Collection.
Jimmy Dean sausages, breakfast sandwiches, bacon and pizza toppings.