A selection of Chef Graham Hayes' favorite recipes inspired by ingredients from our principals.
Chorizo, goat cheese and avocado crackers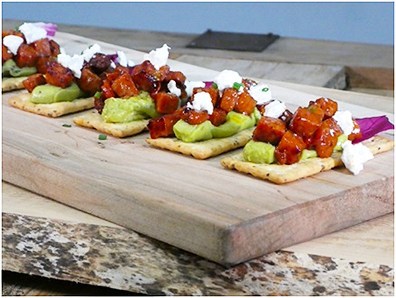 Serves 2
Ingredients
– 1 cup cooked chorizo
– 2 tablespoon guacamole
-2 tablespoons crumbled goat cheese
– 1 tablespoon sweet chili sauce
– 8 pieces raddicho lettuce about the size of your small finger
-8 sliced Dare Vinta crackers
-Chopped chives to garnish
Featuring products available through Dare Foods.
Directions:
Place the sausage in a pan and cook for 3 mins until light brown colour , place in sweet chilli and cook for 1 min remove and cool.
Place the lettuce leaf at the end of each vinta.
Spread the guacamole on each vinta.
Top with the crumbled sausage mix.
Top with the crumbled goat cheese.
Garnish with the chopped chive.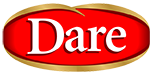 S'mores bites with Hershey favourites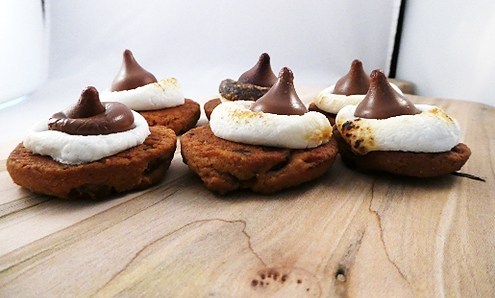 Makes 12
Ingredients
– 12 ultimate chocolate chip cookies
– 12 Hershey's Kisses
– 6 Marshmallows cut in half
Featuring products available through Hershey and Dare Foodservice:
Directions:
Heat the oven to 375 dregrees.
Place a ½ marshmallow centered on each cookies with is turned upside down.
Place in oven for 1 min.
Remove top each with a kiss place a back in oven for 2 mins.
Remove cool and serve.
Wild salmon with Indonesian spice honey glaze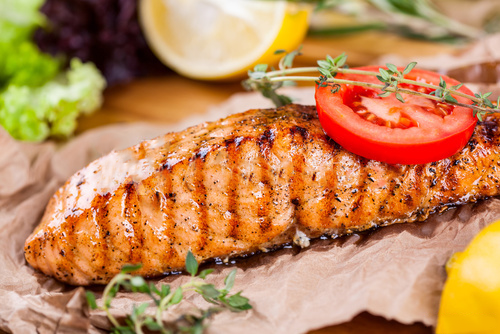 Ingredients
10 pieces Tree of Life Salmon
6 oz coconut milk TOL
5 oz sweet soya sauce cominex
1 oz honey
7 oz curry sauce
30 oz cooked long grain rice Toms
20 oz mango salad
 1 oz cominex sambal
Salt and pepper
Directions:
Mix the coconut milk, soya, honey, sambal
Marinate the salmon in the coconut milk mix for 3 hours
Remove the salmon, place on baking sheet and pan roast at 400 for about 8-10 mins
Place the remaining marinate in a pot and reduce down to It covers that back of a spoon, set aside
Heat the rice and fold in the curry sauce
Remove the salmon glaze with the thickened marinate
Serve the salmon over the rice and top with the mango salad